Blog > What does carpet "pile" mean?


What does carpet "pile" mean?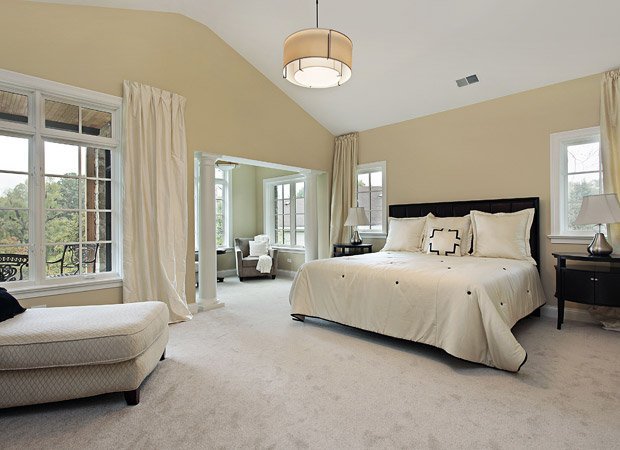 Carpet pile refers to the way the fibers are attached to the backing.  Even though the definition sounds simple enough, it's one of the most important features you should know about because it's associated with the rug's specifications, such as height, density, and face weight. That is what results in how the carpeting looks and feels.

Carpet anatomy 101

All carpets start as a looped construction, which results in two styles: Level Loop and Berber.  Level loops have an overall tight texture, making them ultra-durable and withstand the heaviest foot traffic, but it is somewhat less soft.

Berber styles have thicker yarns, a little softer, and a distinctive color: neutral backgrounds with flecks of brown or gray. This floor covering, too, is durable, and the color variation hides dirt well. It is suitable for any room in the house and any level of foot traffic.

Cut-piles

If the looped piles are also cut, the rug becomes a cut-pile. The basic cut-pile has short, evenly cut fibers and is suitable for any level of foot traffic. Other cut-piles include the Saxony Plush (or Straight) or Saxony Textured (or Trackless). Plush is best for lower traffic rooms, while Textured (or Trackless) is acceptable for all levels of foot traffic.

Others include the high pile shag, suitable for lower traffic rooms. Frieze rugs have longer yarns twisted so tightly they curl; they are durable and great for family rooms.

Cut and loop rugs are as they sound. The height variations create patterns, such as pin dots, geometrics, and sculpted marble effects.

Let's get you to our carpet store

Here, you'll find an assortment of colors, patterns, and styles with brand names such as Mohawk.  You'll also find various fibers, including SmartStrand, EverStrand, and more. We hope to see you soon.

Owen Valley Flooring, a Mohawk ColorCenter Elite Dealer, has been operating since 1987. With extensive knowledge and focus on customer service, our experts will help you find the perfect flooring, whether it's carpet or some other surface. We're located in Spencer, IN, convenient to Bloomington, Martinsville, Cloverdale, Cloverdale, and Indianapolis; be sure to ask about our free quotes.